Dog wallpapers
/
Answers
/
Answer "Will Saluki be a good pet?"
Will Saluki be a good pet?
This "Will Saluki be a good pet?" answer for dog breed Saluki was viewed by 4777 visitors.
| | |
| --- | --- |
| Country of origin: | Middle East |
| Other names: | Gazelle Hound, Royal Dog of Egypt, Persian Greyhound |
| Height: | 23–28 inches (58–71 cm) |
| Weight: | 40–60 pounds (18–27 kg) |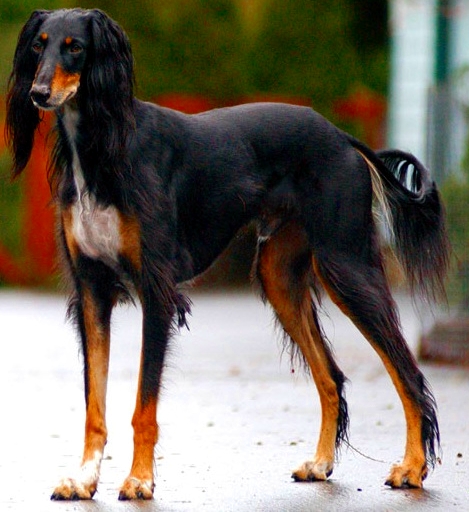 Saluki – is a very neat dog that is almost odorless and with minimal shedding. Dogs of this breed are not recommended to be kept outside the house in aviaries and cages. They can be easily trained to behave well inside the house. They love to lay on something soft, if their owners do not forbid them.
Their happy wagging tail can easily push all the small items from a low coffee table. Many owners of these dogs say that if you don't want your Saluki to reach something tasty, it would be a good idea to hide it somewhere at a height of 2 meters.
The Saluki is very tolerant to children. As it happens with any breed, the character of your puppy can be determined by the way how it behaves with children. Saluki may also protect children and other pets in the house.
More answers